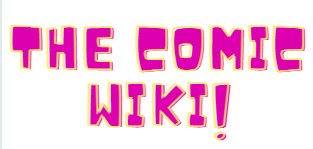 The home of amazing Comics information and discussion, where anyone can edit!
We are currently editing 126 articles with 2,296 edits, and need all the help we can get!
This site is a collaborative effort made by users on the GoComics comment section which is also a fun chatroom type of wiki!
To any and all editors, thank you for your time, energy and all of your contributions!
Please be aware, this wiki contains spoilers, read at your own risk.
Friday, July 1, 2022.
About this wiki • Administrators • Forum • Help
New Pages • Recent Changes
Need help? Contact Staff!